7 Essential Qualities of a Leader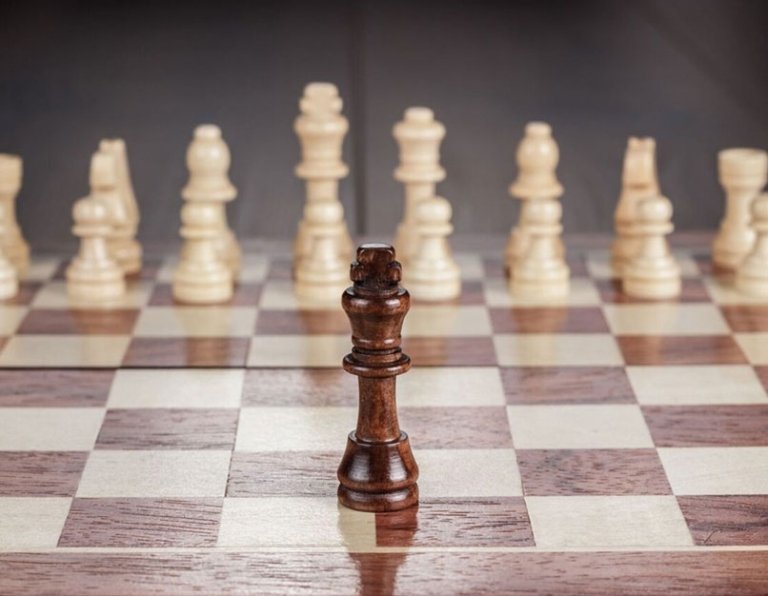 Organizations that often have the longest-lasting legacies usually have strong and valuable leaders leading the charge. A strong leader is one who takes on the tremendous task of directing organizational personnel and practices in a manner that elicits growth, stability, and prosperity. However, leadership isn't something that can be cultivated overnight. Becoming a truly effective leader requires a lifetime of dedication to learning and exploring ethics, interpersonal communication strategies, management techniques and organizational structures. By honing in on these core leadership concepts, individuals can increase their chances of becoming driving forces of innovation and progress within their respective organizations.
Clear Communication
Communication is not only a key component of effective leadership, but it is arguably one of the most important components of a successful organization. The best leaders understand this and work hard to speak honestly and authentically. They also value listening to others just as much as they seek to share advice or opinions. For example, a leader who is an effective communicator actively listens to their employees' perspectives, leveraging their help to formulate the best approach toward achieving the company's goals, while also ensuring their employees' personal growth and development.
While the best leaders can succinctly share plans and expectations with staff in order to receive the best possible outcomes, external communications and public speaking are also valuable tools for successful leaders too. In addition to the vital internal messages seen as a component of strong leadership, a good leader should also be able to effectively communicate with the public with tailored messages to fit a specific audience or customer base.

Strong Ethics and Standards
To keep behavioral issues from hindering the progression of their organization, a strong leader must apply a high level of ethical and moral standards to their everyday work and interactions with colleagues and peers. More importantly, they make ethical leadership a priority and nurture it in others. For example, leaders with strong ethics commonly lay out a clear agenda, set standards, hold others accountable and model the appropriate behavior expected for their particular company's culture. Leading from the top with strong, moralistic values generates a positive impact on the attitudes and behaviors of employees at every level of the workplace.

Organization
Organizational skills can be broken into a few different components, from time management and mental organization to physical organization, all of which can help a leader focus their time on productive business activities. Keeping an eye on the bigger picture and company goals is a crucial element of leaders honing in on organizational skills. When a project is being worked on by multiple teams, the organizational function of a leader lies in ensuring that human resources are distributed appropriately at every level of the project and that all scheduled tasks are being performed appropriately. The ability to remain organized is essential to being successful in the constantly evolving role of a leader and developing proficient organizational skills is critical to meeting important deadlines that help the organization grow.

Expresses Expectations
Firm leadership is widely dependent on the ability to clearly convey expectations of both themselves and their employees. When an employee has a concrete understanding of what is expected, they are more likely to perform a task confidently and properly. By expressing expectations clearly, good leaders explicitly highlight performance expectations, desired results and permissible actions and behaviors. When tasks and standards are clearly outlined, leaders can help their employees reach their highest level of output.

Nurtures Growth
Traditionally, employees are often looking to grow their skillsets and advance their own careers, climbing to more engaging and demanding management positions. A good leader will help team members grow professionally, as doing so helps ensure that a team refines its overall skills and becomes more technically proficient. Furthermore, nurturing employee growth showcases that the leader honestly cares about his or her individual team members.
To nurture the personal growth of their team members, leaders need to create time and space for learning, while supporting their staff in all their efforts. Leaders must also develop personal connections with their team members—this can often lead to the cultivation of highly effective employees and future leaders who can identify and solve problems on their own.

Flexible to Change
Flexibility and openness to change are incredibly valuable leadership qualities. Most organizations find themselves entrenched in dynamic environments that fluctuate constantly, forcing leaders to be able to adapt quickly and work toward a concrete solution in a timely fashion. It is this ability to pivot around adversity that can set great leaders apart.
To best lead a team through change, an effective leader will encourage taking calculated steps toward larger, and potentially new, goals. Deconstructing new plans into smaller, concrete steps can also help a leader's team easily identify the need for change and allow for consistent progress toward attainable long-term goals. A flexible mindset is an essential asset for any leader, because a flexible leader is able to recognize the merit in ideas that may, at first, be hard to accept.

Creates Feeling of Togetherness
Employees are more likely to perform at their highest ability when they feel their efforts are valued and appreciated. As people like to feel a sense of community, it is the responsibility of a leader to create this environment so that employees feel more comfortable in the workplace, and in turn, perform their jobs successfully.
Building a community and strong feelings of togetherness in an organization may be difficult, as there may be employees who are uncomfortable with building deep connections. Addressing this issue will require patience and consistency. From facilitated team-building workshops to organizing company-wide baseball games, leadership professionals can host events to help foster the sense of community. Implementing intra-company competitions can also help to encourage overall team bonding.
Leaders who display these key qualities are highly valued within their organizations, as they are on the front line, helping to steer their organizations towards success. Obtaining a Master of Science in Leadership can help one to develop many of the essential skills and knowledge required for competitive leadership roles within an organization.

Learn More
As the nation's oldest private military college, Norwich University has been a leader in innovative education since 1819. Through its online programs, Norwich delivers relevant and applicable curricula that allow its students to make a positive impact on their places of work and their communities.
Norwich University's online Master of Science in Leadership program is designed to help you demonstrate the skills and knowledge needed to lead teams and inspire progress, while also growing your career. The program is practical and pertinent, allowing students to apply leadership concepts immediately to their careers.
Recommended Readings
7 Tips for Leading Through Change
8 TED Talks on Leadership
Sources
The Most Important Leadership Competencies, According to Leaders Around the World, Harvard Business Review
Top 10 Qualities That Make A Great Leader, Tanya Prive
The 9 Traits That Define Great Leadership, Inc.
What Does "Good Organizational Skills" Mean?, Houston Chronicle
Leadership, Ethical Systems
10 Communication Secrets of Great Leaders, Entrepreneur