An Overview of the Importance of Public Administration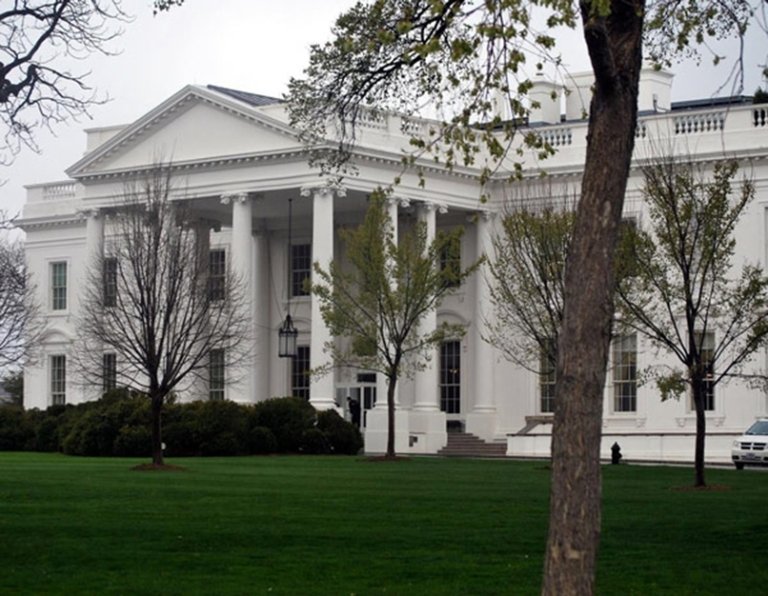 Scholar and author John McDonald Pfiffner wrote, "Public administration consists of getting the work of the government done by coordinating the efforts of the people so that they can work together to accomplish their set tasks…managing, directing, and supervising the activities of thousands, even millions of workers so that some order and efficiency may result from their efforts." Holding key positions as innovators in politics, academia, and the private sector, public administrators' duties are manifold and include improving healthcare and education systems; pursuing equality and social justice; supporting industry and economic growth; and promoting community sustainability and environmental protections, to name a few. While public administrators influence many areas of civil service, their efficiency is especially valuable in the following six disciplines of public administration.
Community Development
Community development has long been within the purview of local governments, planning boards, businesses, and civic groups, but public administration also has a role to play. Communities are developed through a network of stakeholders—residents, business owners, developers, and so on—each with different needs and goals. Public administrators support and network between stakeholders, allowing them to address the details that improve a community (economics, housing, social and medical services). Public administrators facilitate activity by creating networks within multi-organizational partnerships. For example, a public administrator working in community development might hold a position in city or county government and be tasked with researching and implementing programs that promote economic mobility and offer government grants or loans to members of women's or minority organizations.

Sustainability
Sustainable development is the process of meeting society's current needs without compromising future generations' ability to do the same; this means promoting economic development that does not deplete natural resources. As part of this effort, public administrators oversee the stewardship of lands, urban infrastructures, healthcare delivery methods, and many other complicated systems, ensuring their efficiency and stability. According to the American Society for Public Administration, public administrators were the first to bring attention to environmental concerns in the 1940s, ultimately leading to the development of the Environmental Protection Agency (EPA) and the establishment of Earth Day. In this way, public administrators play a key role in developing sustainable community infrastructures. For example: in Portland, Oregon, administrators at the Bureau of Planning and Sustainability are responsible for improving and updating the Climate Action Plan—a partnership between the city and county that acts as a roadmap to the region's short- and long-term goals of reducing its carbon footprint and improving quality of life for residents.

Environmental Management
Public administrators are tasked with protecting the interests of the average citizen, and as the population has become increasingly concerned with the harmful effects of climate change, public administrators have begun orchestrating policies related to environmental management. Environmentalists, small businesses, corporations, and the average worker all have ideas as to how the environment and natural resources should be used and maintained, and federal, state and local governments are caught in the middle of that argument. While individuals and groups lobby for their own interests—ranging from unencumbered use, complete conservation, or something in between—public administrators must find a compromise where environmental resources are responsibly managed and economic interests are satisfied. Public administrators working in environmental management careers must have a working knowledge of laws and policies regarding water, land management, and other natural resources. Within the realm of environmental protection, there are careers available in government agencies, the nonprofit world, and the for-profit sector.

Leadership
The public administrator's role in leadership—especially governmental and political leadership—is expanding rapidly. U.S. constitutional scholar John Rohr has argued that though society could exist without a legislature or judiciary, it could never survive without public administration. The daily functions of government are performed by the public administrators who organize, implement and oversee the enforcing agencies that administer the laws and regulations that keep public life in motion.
As the population grows and the government expands to meet the needs of its citizens, so too does the need for special advisers like public administrators, who assist leaders and executives. Public administrators are tasked with upholding the public's interests and can thwart attempts by politicians to circumvent the checks and balances of democracy. Public administration leadership roles can be found throughout local government, ranging from city managers to police commissioners, and these key officials help to ensure that the social, economic, and educational needs of the public are properly met. For example, an education administrator often develops programs and manages budgets for school districts or academic communities. Urban planning directors, for instance, oversee land usage and developments within growing communities. Public administration roles can also be found in the nonprofit sector, with many administrators acting as budget or economic development directors. Budget directors often administer economic development programs for city or county governments, studying market trends and assessing opportunities or threats to the local economy. An economic development director might advise a city manager or city council on emerging economic issues or present findings to local civic or business development groups.

Crisis Management
Though government leaders and public administrators would prefer to avoid crises entirely, they must possess the ability to predict and plan for potential catastrophes in the event that they come to fruition. In the midst of a crisis, efficiency and accountability can mean the difference between life and death for thousands of people. Time is of the essence in a crisis, and public administrators need to have the organizational skills and knowledge to deploy necessary aid rapidly, safely and efficiently. From the Federal Emergency Management Agency (FEMA) to independent humanitarian organizations like the American Red Cross, public administrators work within all levels of crisis management and disaster relief—both within the private and public sectors—to ensure that people in need receive much-needed aid and care in a timely fashion during and after a major crisis. Public administrators are also responsible for overseeing the inevitable recovery and reconstruction period that follows a crisis, where the guidance and supervisory capabilities of administrators reduce the economic impact of a disaster.

Public Safety
American public safety services prior to September 11, 2001 functioned largely independent of one another, with fire, police and medical services operating autonomously. As a result of the terrorist attacks on the World Trade Center in New York, Congress in November 2002 passed the Homeland Security Act, establishing the Department of Homeland Security (DHS), staffed by public administrators whose goal it is to assess and manage threats to public safety. Public administrators play a crucial role in aiding federal agencies, such as the Department of Health and Human Services and the Transportation Security Administration. On a local level, public administrators organize efforts to improve communications and share data between public safety services. Those interested in a career in public safety administration could go on to work in law enforcement, as a fire department administrator, or as a local, state, or federal emergency service coordinator.
Working as a public administrator can be a challenging undertaking, but earning a graduate degree in public administration can provide individuals with the knowledge and insights necessary to make substantial contributions to the field of public administration.
There is a broad range of interesting and lucrative career paths available for public administrators, and an advanced degree in the field helps professionals gain the knowledge and skills they need to further their careers, provide optimal benefits to the public they serve, and become innovative leaders in the public sector.

Learn More
As the nation's oldest private military college, Norwich University has been a leader in innovative education since 1819. Through its online programs, Norwich delivers relevant and applicable curricula that allow its students to make a positive impact on their places of work and their communities.
Norwich University's online Master of Public Administration program is a comprehensive, multi-disciplinary program that helps produce graduates with the skills needed to effectively manage a demanding and evolving industry. Our rigorous curriculum helps provide you with an all-inclusive study of organizational management concepts, decision-making processes, strategic planning, and fiscal management.
Recommended Readings
5 Reasons to Pursue an Online Master of Public Administration
7 Key Differences Between Nonprofit and For-profit Organizations
Sources
Camilla Stivers Biography, National Academy of Public Administration
Sustainability: A Vital Public Administration Value, American Society for Public Administration
Elaine C. Duke Biography, Department of Homeland Security
The Importance of Public Administration in Community Development Scholarship Practice, American Society for Public Administration
The Environment and Public Administration: Natural Resources Management, American Society for Public Administration
The Study of Administration, Teaching American History
The Heart of the Profession: Understanding Public Service Values, NASPAA
An Inquiry into the Nature and Causes of the Wealth of Nations, The Library of Economics and Liberty
Pendleton Act (1883), Ourdocuments.gov
Governance in Dark Times, Georgetown University Press
Role of Public Administration in the Modern State, Management Study Guide
Creating Public Value, Harvard University Press