In the workplace, knowing what to do is important. Knowing how to do it is equally essential.
At Norwich, all of our degree programs balance theoretical knowledge with real-world practice so that our students graduate ready to make a tangible difference in their fields. Many of our students begin to make a difference even before they've completed their programs - whether they use their workplace as a learning laboratory where they test out new theories, or find themselves qualified to take on a new challenge because of the knowledge, skills, or confidence they have acquired.
Let's face it: you're not going to succeed just because you have a degree from Norwich University, a respected institution of higher learning with a nearly 200-year history. It's more than that. If you're anything like our Norwich alumni, you'll succeed because you're focused, motivated, and know how to make the most out of your educational experience. And you don't quit.
Unique Online Programs Offer Unique Outcomes
Norwich offers unique online master's degree programs, bachelor's degree programs and certificate programs that attract a variety of working adults and other lifelong learners. Some enroll in the programs for career advancement, others for career change, and still others to fulfill a personal goal or for enrichment. Because the programs and the audiences are so diverse, the outcomes are as well.
Our Students and Alumni Do Amazing Things.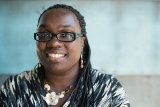 Benitha Garrett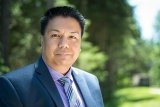 Emmanuel Pigon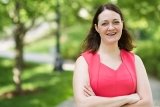 Maria Grove
Meghan Rioux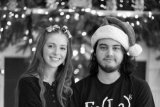 Erik LeMay