How Institutions Use Historical Research Methods to Provide Historical Perspectives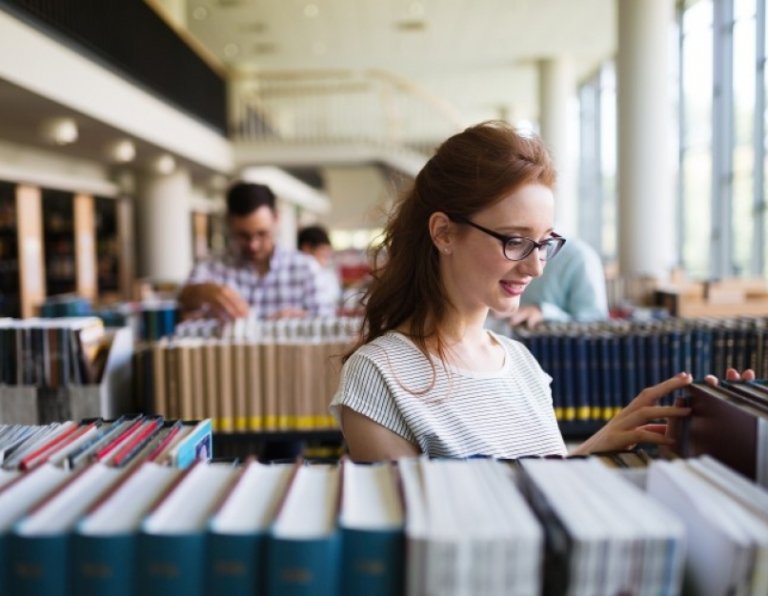 Historical research methods enable institutions to collect facts, chronological data, and other information relevant to their interests. But historical research is more than compiling a record of past events; it provides institutions with valuable insights about the past to inform current cultural, political, and social dynamics.
Historical research methods primarily involve collecting information from primary and secondary sources. While differences exist between these sources, organizations and institutions can use both types of sources to assess historical events and provide proper context comprehensively.
Using historical research methods, historians provide institutions with historical insights that can give perspectives on the future.
Individuals interested in advancing their careers as historians can pursue an advanced degree, such as a Master of Arts in History, to help them develop a systematic understanding of historical research and learn about the use of digital tools for acquiring, accessing, and managing historical information.
An Overview of Historical Research Methods
Historians use historical research methods to obtain data from primary and secondary sources and, then, assess how the information contributes to understanding a historical period or event. Historical research methods are used with primary and secondary sources. Below is a description of each type of source.

What Is a Primary Source?              
Primary sources—raw data containing first-person accounts and documents—are foundational to historical and academic research. Examples of primary sources include eyewitness accounts of historical events, written testimonies, public records, oral representations, legal documents, artifacts, photographs, art, newspaper articles, diaries, and letters. Individuals often can find primary sources in archives and collections in universities, libraries, and historical societies.
A primary source, also known as primary data, is often characterized by the time of its creation. For example, individuals studying the U.S. Constitution's beginnings can use The Federalist Papers, a collection of essays by Alexander Hamilton, John Jay, and James Madison, written from October 1787 to May 1788, as a primary source for their research. In this example, the information was witnessed firsthand and created at the time of the event.

What Is a Secondary Source?              
Primary sources are not always easy to find. In the absence of primary sources, secondary sources can play a vital role in describing historical events. A historian can create a secondary source by analyzing, synthesizing, and interpreting information or data provided in primary sources. For example, a modern-day historian may use The Federalist Papers and other primary sources to reveal historical insights about the series of events that led to the creation of the U.S. Constitution. As a result, the secondary source, based on historical facts, becomes a reliable source of historical data for others to use to create a comprehensive picture of an event and its significance.

The Value of Historical Research for Providing Historical Perspectives
Current global politics has its roots in the past. Historical research offers an essential context for understanding our modern society. It can inform global concepts, such as foreign policy development or international relations. The study of historical events can help leaders make informed decisions that impact society, culture, and the economy.
Take, for example, the Industrial Revolution. Studying the history of the rise of industry in the West helps to put the current world order in perspective. The recorded events of that age reveal that the first designers of the systems of industry, including the United States, dominated the global landscape in the following decades and centuries. Similarly, the digital revolution is creating massive shifts in international politics and society. Historians play a pivotal role in using historical research methods to record and analyze information about these trends to provide future generations with insightful historical perspectives.
In addition to creating meaningful knowledge of global and economic affairs, studying history highlights the perspectives of people and groups who triumphed over adversity. For example, the historical fights for freedom and equality, such as the struggle for women's voting rights or ending the Jim Crow era in the South, offer relevant context for current events, such as efforts at criminal justice reform.
History also is the story of the collective identity of people and regions. Historical research can help promote a sense of community and highlight the vibrancy of different cultures, creating opportunities for people to become more culturally aware and empowered.

The Tools and Techniques of Historical Research Methods
A primary source is not necessarily an original source. For example, not everyone can access the original essays written by Hamilton because they are precious and must be preserved and protected. However, thanks to digitization, institutions can access, manage, and interpret essential information, artifacts, and images from the essays without fear of degradation.
Using technology to digitize historical information creates what is known as digital history. It offers opportunities to advance scholarly research and expand knowledge to new audiences. For example, individuals can access a digital copy of The Federalist Papers from the Library of Congress's website anytime, from anywhere. This digital copy can still serve as a primary source because it contains the same content as the original paper version created hundreds of years ago.
As more primary and secondary sources are digitized, researchers are increasingly using artificial intelligence (AI) to search, gather, and analyze these sources. An AI method known as optical character recognition can help historians with digital research. Historians also can use AI techniques to close gaps in historical information. For example, an AI system developed by DeepMind uses deep neural networks to help historians recreate missing pieces and restore ancient Greek texts on stone tablets that are thousands of years old.
As digital tools associated with historical research proliferate, individuals seeking to advance in a history career need to develop technical skills to use advanced technology in their research. Norwich University's online Master of Arts in History program prepares students with knowledge of historical research methods and critical technology skills to advance in the field of history.

Prepare to Make an Impact
Through effective historical research methods, institutions, organizations, and individuals can learn the significance of past events and communicate important insights for a better future. In museums, government agencies, universities and colleges, nonprofits, and historical associations, the combination of technology and historical research plays a central role in extending the reach of historical information to new audiences. It can also guide leaders charged with making important decisions that can impact geopolitics, society, economic development, community building, and more.
Norwich University's online Master of Arts in History prepares students with knowledge of historical research methods and skills to use technology to advance their careers across many industries and fields of study. The program's curriculum offers students the flexibility to choose from four concentrations—Public History, American History, World History, or Legal and Constitutional History—to customize their studies based on their career goals and personal interests.
Learn how Norwich University's online Master of Arts in History degree can prepare individuals for career success in the field of history.
Recommended Readings
What Is Digital History? A Guide to Digital History Resources, Museums, and Job Description
Old World vs. New World History: A Curriculum Comparison
How to Become a Researcher
Sources:
Getting Started with Primary Sources, Library of Congress
What Is a Primary Source?, ThoughtCo.
Full Text of The Federalist Papers, Library of Congress
Digital History, The Inclusive Historian's Handbook
Historians in Archives, American Historical Association
The Value of History Statement, History Relevance
How AI Helps Historians Solve Ancient Puzzles, Financial Times
Restoring Ancient Text Using Deep Learning: A Case Study On Greek Epigraphy, DeepMind