Is There a Difference Between International Relations and International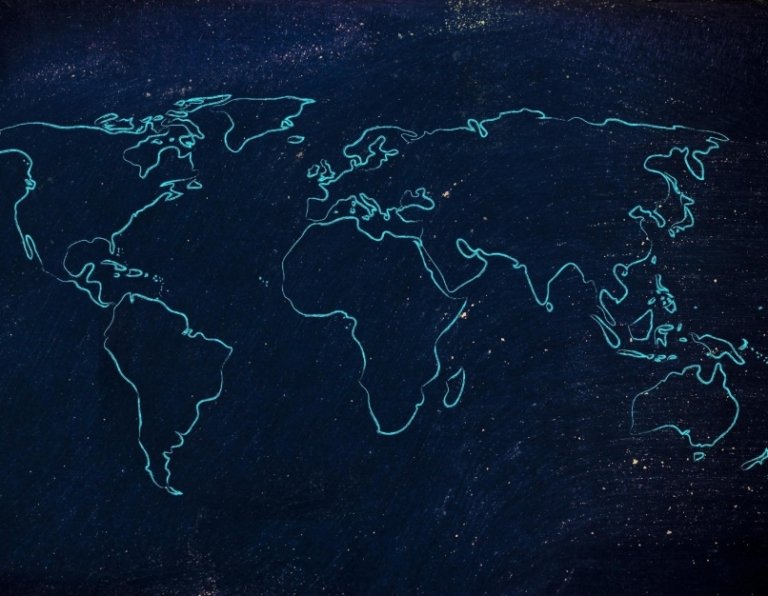 International relations is a broad field that helps create bonds between nations through economic, social, and political relationships. International politics is a subset of the study of international relations, and as such, it requires critical thinking skills and proficiency in cross-cultural communication. While international relations encompasses a wide array of disciplines, professionals who specialize in international politics typically focus more narrowly on specific types of nation-to-nation affairs, such as foreign policymaking, diplomacy, and trade regulation.  By studying international relations, one can focus on international politics through various specializations and career paths.
Common Specializations with an International Politics Focus
International relations professionals who have an interest in international politics may use their knowledge of the global political landscape to help government agencies, private organizations, or other legal entities implement mutually beneficial policies. Depending on the nature of their employers, professionals in this field may specialize in several different areas, including:
International Communications: Although advancements in communications technology have made it possible to interact with people anywhere in the world, some nations still have limited access to information. International communications professionals facilitate communication between governments, non-governmental organizations (NGOs), and local communities by promoting public services, sharing information about peacekeeping and political missions, coordinating strategic responses to propaganda, and providing training to public information officers around the world. Messaging to communities may relate to issues such as public health and safety, human rights, economic and social development, and environmental sustainability. Those who work in international communications must have a deep understanding of all media channels, including new digital and social media platforms. In addition, they should possess a strong working knowledge of how governments operate and engage with their citizens and an awareness of political and social conditions that can affect the public's access to information in different parts of the world.
International Security: Both government institutions and private companies are constantly faced with a range of international security threats including military aggression, cyber espionage, cyber warfare, and human rights violations. To stave off these threats, these organizations recruit security experts who can interpret intelligence data and guide the implementation of safeguards against activities that could be potentially harmful. These experts may specialize in areas such as digital security, border defense, or military affairs. Those who have a dual interest in security and international politics can use their diplomatic skills and foreign policy knowledge to advise government decision-makers on how to maintain stable global relationships while responding to cyber threats.
International Law: Global organizations must comply with different sets of laws and standards in every part of the world in which they operate. International law professionals play a lead role in helping their organizations navigate this complex array of foreign legal systems. Individuals who work in international law can further specialize in areas such as humanitarian, trade, or environmental law, as well as laws involving human rights and war crimes. A knowledge of international politics can help legal professionals understand how the laws of individual nations overlap and conflict with one another.
International Economics: Demand is rising for international economics specialists to sort out challenges within the global economy and create policies to achieve economic stability. International economists research global markets and advise their organizations on trade and spending decisions. They may also analyze financial data to track economic trends and detect suspicious transactions. International economists are also involved in resolving disputes over unfair trade practices, currency manipulation, and artificial inflation of commodity prices. The discipline requires a strong understanding of how different economic systems relate to one another and how they affect the development of nations.
International Relations Career Opportunities
For international relations professionals with an interest in international politics, careers focused on foreign policy, cyber diplomacy, national security, and the global economy may be of interest. Professionals may pursue opportunities to lead commercial, non-profit, or public initiatives around the world. The following career paths often involve international politics: 

The Foreign Service
The Foreign Service is a branch of the U.S. Department of State that unites diplomats and other international relations professionals as they work for American interests abroad. The Foreign Service has five career tracks that all need international relations professionals:
Consular officers help Americans understand and adhere to other countries' laws. They also help negotiate legal conflicts between the U.S and foreign governments.
Political officers have in-depth knowledge of a foreign country's culture and politics. They work in U.S. embassies behind the scenes to inform senior officials about the political process, provide insight into local issues, and advise the ambassador on negotiating agreements.
Management officers are responsible for the embassy's operations abroad, from maintenance to human resources. They lease or construct buildings, supervise personnel, and arrange for travel and supplies.
Economic officers ensure the free flow of trade between countries. They develop a network of business connections in both the U.S. and in the foreign country, and try to foster good commercial relations and opportunities between the countries. They also recommend changes to economic, environmental, and other policies that can affect the economy.
Public diplomacy officers promote the U.S. and its interests by communicating about American values, traditions, culture, and history. They also manage cultural exchange programs to strengthen ties between the U.S. and other countries, as well as handle media inquiries.
International Nonprofit Organizations
International relations professionals may work with human rights organizations, disaster relief agencies, and other nonprofit groups to oversee the delivery of aid and services to countries in need. People who work in this area may be responsible for providing support to communities and keeping aid workers safe who are often in hostile conditions.  

The United Nations
The United Nations (UN) is the paramount international political entity. The organization currently has 193 nations as members, with the aim of progressing the interests of humanity across the globe. Professionals employed by the UN work in many different capacities to achieve objectives like maintaining international peace, protecting human rights, delivering humanitarian aid, and upholding international law. Jobs offered by the UN that could best suit international relations graduates are in the following UN professional networks:
UN Political Peace and Humanitarian Network - Professionals in this network perform political analysis of member nations. Using their knowledge of international politics, agents in this network facilitate peacekeeping, peacebuilding, and conflict resolution for unstable regions. They also help protect human rights and coordinate elections in underprivileged countries.
UN Legal Network - The Legal Network (LEGALNET) handles the legal needs of the United Nations. Employees in this network answer questions about international, national, public, private, procedural, and administrative law. Although some of these positions might require a law degree, the amount of knowledge that international relations graduates have about international law might be enough to make them valuable assets in this field.
Professionals who work in international relations roles within the private, government, and legal sectors can apply their passion for international politics to build stronger bonds between nations. As international politics is a subset of international relations, a Master of Arts in International Relations (MAIR) degree can help students understand the fundamentals of relevant issues in foreign policy, diplomacy, and trade. The curriculum also covers economics, communications, security, cyber diplomacy, and humanitarian work. Equipped with this knowledge, MAIR graduates can be prepared to take a lead role in helping shape international policy, take on major global challenges, and make a difference in lives all over the world.   

Learn More
As the nation's oldest private military college, Norwich University has been a leader in innovative education since 1819. Through its online programs, Norwich delivers relevant and applicable curricula that allow its students to make a positive impact on their workplaces and communities.
Our online Master of Arts in International Relations program offers a curriculum that evolves with current events to help you face the future of international affairs. Norwich University's master's degree in international relations covers many subjects to give you a look at the internal workings of international players, examine the role of state and non-state actors on the global stage, and explore different schools of thought. You can further strengthen your knowledge by choosing one of five concentrations in International Security, National Security, International Development, Cyber Diplomacy, or Regions of the World.
Recommended Reading:
Interstate Relations versus International Relations Careers   
Career Outlook: Foreign Service Specialist   
Career Outlook: Foreign Area Officer
Sources:
International Relations, Encyclopedia Britannica   
Why international relations is the key to all our futures, The Independent   
Nonprofit Groups with an International Focus, American Speech-Language-Hearing Association   
Job networks, United Nations   
Strategic Communication, United Nations   
Foreign Policy, Gerry Connolly   
Organization, U.S. Department of State   
Foreign Service Officer, U.S. Department of State   
5 Career Tracks for Foreign Service Officers, U.S. Department of State   
The Dilemma of Humanitarian Intervention, Council on Foreign Relations