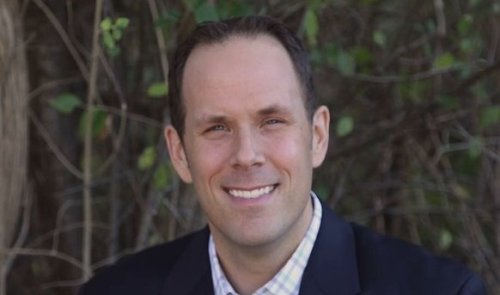 My degree helped further my self-development and helped me address the gaps in my knowledge that I need to advance into the next executive stage in my career.
Q: "Tell us about yourself: your family, friends, interests, and hobbies."
A: "I am a proud father to twin daughters who are 16 and almost ready to get their driver's licenses! I have been married to my high school sweetheart for 21 years; we have been together since the 10th grade. I enjoy all outdoor activities, especially hunting, fishing, and mountain biking. My career has been built from the ground up. I started carrying the sales bag as a pharmaceutical sales professional and took every opportunity for self-development. I currently lead the US Commercial Sales and Customer Experience Teams at Trijicon, an Amercian-based premium optics manufacturer for military, law enforcement, and personal defense markets."
Q: "What was your motivation for pursuing your degree?"
A: "I have always been a person who never wants to stop learning. I believe that if it is meant to be, it is up to me, and that is why I was driven to pursue my degree at age 44. I had planned to obtain my MBA by age 35, but life had other plans for me. I always felt compelled to reach this goal and never give up. When COVID-19 happened, my travel schedule and commuting came to a grinding halt, and I knew that this was going to be a once-in-a-lifetime chance to have the time to start and finish my MBA.
It was a major grind to balance the demands of a Norwich MBA, lead a business segment through a pandemic, and still be here as a father and husband. It pushed me past everything I thought I could not do and made me stronger."
Q: "What are your future professional plans?"
A: "I have been very fortunate to have such great exposure to several different businesses and executive leadership teams. After the MBA program and applying what I have learned daily, I am prepared to continue my career growth in executive leadership, preferably leading a sales and marketing team. By the time I retire, I plan to have developed many future leaders, leave every business stronger than I found it, and be respected as a leader who did it the right way by putting others first and leading with a moral compass."
Q: "Why did you choose Norwich?"
A: "I had several colleagues from early in my career who received their MBA from Norwich. I liked how the program was set up to hone in on the key development areas that an executive leader needs to have today. Norwich built their MBA classes so students can apply what they are learning in real time, allowing them to cement their knowledge very early on. The class sizes were also appealing to me. I felt the groups were small and diverse, providing a good learning environment, and each professor was accessible at any time."
Q: "Prior to beginning your courses, what were some of your expectations for an online degree program?"
A: "I honestly was not sure what to expect. The last class I took was 24 years before, so it was all new to me. It was a bit of an adjustment at first, but once you understand how the process works and the expectations from each professor, it was a smooth process."
Q: "What is one piece of advice you would give to future students?"
A: "Don't just do an MBA because you think it will give you a promotion or a pay raise. Do it because you really want to learn and develop yourself. Having this mindset makes you a more engaged student who will apply the needed time to not 'just get an assignment done' but immerse yourself into what you are learning so that you walk away better than when you started. Money and a new title will come and go, but having an education you earned the hard way will never be taken from you!"
Q: "How do you plan to use your degree in your career?"
A: "My degree helped further my self-development and helped me address the gaps in my knowledge that I need to advance into the next executive stage in my career. The degree is the tool that will help me make sound decisions, lead as a servant and bring companies along into the next phase of their business."
Q: "Please tell us about a time you could put your knowledge gained in the classroom to work immediately at your job."
A: "For me, there was an aspect of every class that allowed me to impact my job. Leading a change management event for our company as we transitioned to a different sales strategy allowed me to successfully apply Kotter's 8-step process that I was learning in my class. More strategic conversations at an executive level help drive our company's strategic direction."