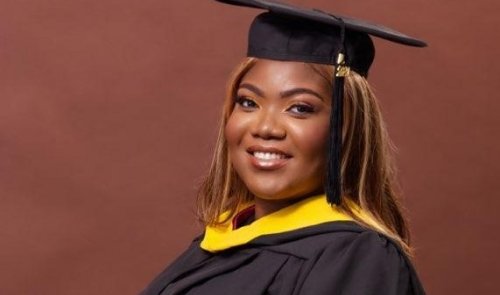 Norwich University has made me a better person. I have gained up-to-date knowledge that I wouldn't trade for gold.
Q: "Tell us about yourself: your family, friends, interests/ hobbies, and your professional experience."
A: "I am the first child of my family, and as a woman, I believe all that was expected from me was to grow up and get married. But, I know I am built for something greater and bigger things than just getting married. My passion is to be educated and to get degrees. To achieve this, I started reading books to expand my knowledge. Singing, dancing, and traveling became my hobbies. I always ensure I enjoy every stage of my life and achieve every great thing in life.
I previously served as a business intelligence Analyst / Risk Management at Power holding company Nigeria before relocating down to the USA. Then, I started working at an Amazon Fulfillment Center as a fulfillment center associate and then became an IT associate."
Q: "What was your motivation for pursuing your degree?"
A: "The changes in the technology world , the strive to become a better female for me, and to become a role model motivated me to pursue my degree in cybersecurity."
Q: "Why did you choose Norwich?"
A: "Norwich is unique because of its teaching method, and the fact that it is a military university made me love it more because of my interest in the military."
Q: "What is one piece of advice you would give to future students enrolling into one of Norwich's online programs?"
A: "You can achieve anything you desire no matter the location or time."
Q: "Is there anything else you would like to tell us about your experiences at Norwich or the impact of Norwich on your life?"
A: "Norwich University has made me a better person. I have gained up-to-date knowledge that I wouldn't trade for gold."