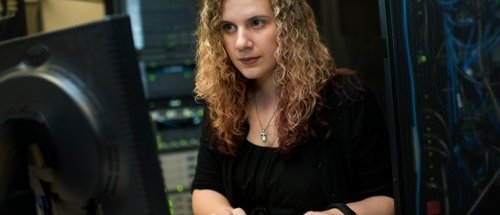 Graduate Certificates in Cyber Crime and Cyber Law
Choose between critical infrastructure protection and cyber crime or cyber law and international perspectives on cyber space. Cyber crime coursework focuses on the two major areas of internet-based threats to the U.S., whereas cyber law explores the federal statutory, common, and international laws impacting the profession.
The cyber crime graduate certificates provide students with fundamental competencies to understand potential cyber threats and build strategies to address and protect against them. Through the cyber law courses, students gain an understanding of the laws and policies that impact the information assurance industry both domestically and internationally. Students taking either of the two certificate options will complete a case study.

Each certificate is comprised of two 11-week courses, totaling 12 graduate-level credits, and are completed entirely online. Upon successful completion of a certificate program, students wishing to enter into our Master of Science in Cybersecurity program will be able to use the certificate courses toward the completion of their master's degree.
Visit our Admissions page for your next steps.