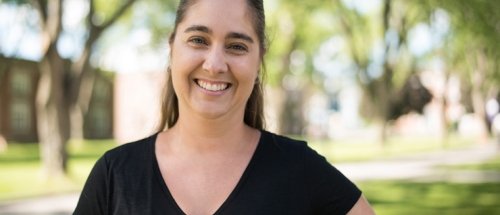 Graduate Certificate in Organizational Leadership
This two course certificate explores strategic communication as a vital skill in today's demanding, fast-paced workplaces. Topics include identifying personal leadership styles, tendencies and preferences as a professional, and how to assimilate and apply information. Students practice skills at work and report experiences through their Leadership Development Portfolio (LDP), as well as learn from peers in classroom discussions.
The certificate program is comprised of two 11-week courses, totaling 12 graduate-level credits, and are completed entirely online. Upon successful completion of a certificate program, students wishing to enter into our Master of Science in Leadership program will be able to use the certificate courses toward the completion of their master's degree.
Visit our Admissions page for your next steps.