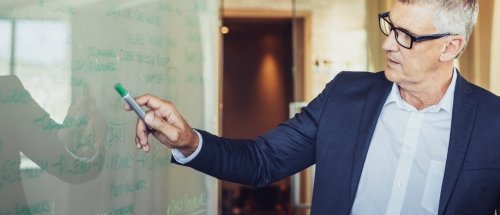 Graduate Certificate in Leading Change Management Consulting
Through this two course certificate, students can develop the tips, tools, and techniques to be a successful consultant on change management by examining models for implementing change initiatives, learning how the models can be adapted for various circumstances and situations, evaluating the key attributes of successful consultants, and analyzing personal strengths and weaknesses for being a consultant. Emphasis is placed on practical application of implementing change initiatives to include analysis and synthesis of information from real-world case studies to determine what worked and what did not work.
The certificate program is comprised of two 11-week courses, totaling 12 graduate-level credits, and are completed entirely online. Upon successful completion of a certificate program, students wishing to enter into our Master of Science in Leadership program will be able to use the certificate courses toward the completion of their master's degree.
Visit our Admissions page for your next steps.