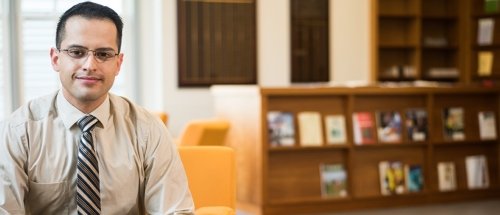 Graduate Certificate in Human Resource Leadership
The online Leadership certificate options help provide today's current and rising leaders with the skills and knowledge to hone their personal leadership styles to inspire positive change in their places of work.
Through this two course certificate, students explore the past and present of human resources leadership to examine various leadership strategies utilized across varying types of organizations. Students will also uncover strategic results by examining the role of a leader and the various management systems to utilize in leveraging human capacity. Through the discussion and understanding of human resource leadership principles, you will gain the ability to help design, develop, and construct strategies at an executive level while concurrently helping employees grow and develop as individuals.
The certificate program is comprised of two 11-week courses, totaling 12 graduate-level credits, and are completed entirely online. Upon successful completion of a certificate program, students wishing to enter into our Master of Science in Leadership program will be able to use the certificate courses toward the completion of their master's degree.
Visit our Admissions page for your next steps.