5 Nursing Theories for Nurse Educators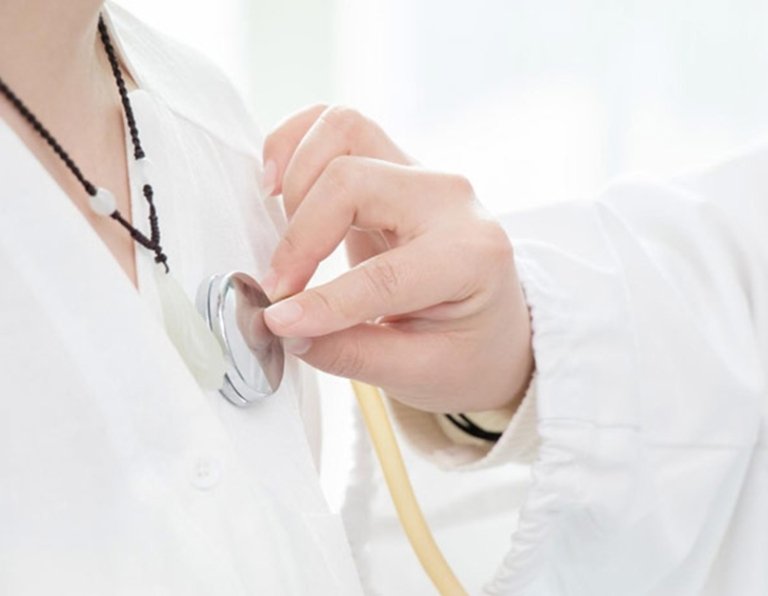 In modern health care, nursing theories assist nurses by offering a number of different strategies and approaches to providing patients with optimal care. As today's nurse educators train the next generation of nurses, they are responsible for equipping future nurses with the key components of the foremost theories, so that these nurses can utilize the methods that best fit their patient care needs. The following five nursing theories are some of the leading approaches used, offering meaningful insights that accommodate each patient's individual health care needs and interests.
Leininger's Culture Care Theory
Believing that culture, together with care, is a powerful construct that is essential to health and prosperity, Madeleine Leininger founded the culture care theory during her long career as a certified nurse, administrator, author, educator, and public figure. Also referred to as the theory of transcultural nursing, the culture care theory addresses the care needs of patients of diverse cultures in hospitals, clinics, and other community settings. To help nurses and nurse educators develop realistic, new, and comprehensive care practices that effectively serve the unique cultural demands of the ill, Leininger structured the culture care theory with these four major tenets:
Though culture care practices are inherently diverse, there are some universal attributes and similarities that recur within the patterns and expressions of care.
Culture care is strongly influenced by relevant aspects of an individual's worldview, ethnic history, language, environmental context, and societal structure. These factors critically influence personal patterns that can be used to predict health, prosperity, sickness, and how someone behaves when confronted with difficult care concepts, like disability and death.
An individual's culture-based ideas of care, medicine, and health factors can greatly influence health outcomes.
There are three transcultural modes of action available to nursing care professionals:

culture preservation and/or maintenance
culture accommodation and/or negotiation
culture re-patterning and/or restructuring
Humanistic Nursing Theory
This theory focuses on the human aspect of nursing and was developed by doctors Josephine Paterson and Loretta Zderad during the 1960s based on their interest in mixing nursing with phenomenological and existential philosophies. Paterson and Zderad were sure that, through examining their own individual experiences and personally connecting with patients, clinical nurses would be able to devise new theoretical arguments that could potentially become useful guides for other nursing care professionals. In order to focus on the overall human experience when caring for a patient, a nurse should treat the individual as being more than just a number—the nurse needs to connect with the patient in an interpersonal fashion to develop the best care strategy. This requires engaging in dialogue with the patient, so that the nurse may blend their personal and emotional perspectives with the patient's respective viewpoints in order to develop a well-rounded understanding of the medical situation. Through the following three concepts of humanistic nursing, nurse educators can help nurses learn how to effectively define themselves, their work, and their relationships with their patients and colleagues to ensure that their planned treatment strategies account for the personal and emotional viewpoints of every involved party:
Dialogue – Establishing complete communicative relations in three different forms:
person to person dialogues
person to object dialogues
group dialogues in the form of a community of two or more people
Community – Through community, two or more people are able to discover the innate meaning of their actions by sharing ideas and experiences with one another.
Phenomenological Nursing – Intended to help nurses describe their experiences within the context of humanistic dialogue; phenomenological nursing has five phases:
preparing to understand experiences and perceptions, without prejudice and judgment, while acknowledging one's own personal worldview.
getting to know the other person's view on their experiences as a nurse or patient.
reflecting upon previous experiences to analyze, classify, and compare one's own experiences to that of another nurse or patient.
synthesizing the information gained through the first three phases, based on the realities of one's own worldview.
using the ideas that have been inferred from each situation now represented as a whole concept or theory that represents a nurse's understanding of their experiences or their patient's experiences.
Need Theory
Virginia Henderson, member of the American Nurses Association's Hall of Fame and recipient of the title of "Foremost Nurse of the 20th Century," dedicated her nursing career to aiding other nurses in formulating their own theories. Her most profound view of nursing can be found within the nursing need theory, which focuses on increasing a patient's personal independence while hospitalized for the purpose of expediting their recovery. By integrating Henderson's nursing need theory within their curricula, educators can teach nurses how to create practical therapeutic plans that supplement a patient's own strengths, allowing the patient to gradually become more independent and eventually regain their ability to care for themselves. The theory is broken down into 14 components that are categorized as physiological, psychological, spiritual, and social needs:
Physiological needs cover areas relating to sleep, eating, dress and environment.
Psychological needs highlight communication, emotion, learning and handling fears.
Spiritual needs relate to faith and worship.
Social needs cover accomplishment and recreational activities.
Self-Care Nursing Theory
Dorothea Orem was a renowned American nursing theorist and educator who conceived the self-care nursing theory, which teaches nurses to assist patients in improving their ability to perform acts of self-care. Self-care, for the purpose of this theory, is defined as the practice of activities that individuals perform to maintain their personal health and well-being. To implement the self-care nursing theory effectively in their teachings, nursing educators must apply three interrelated theories:
The Theory of Self-Care – This theory is centered on identifying the universal basic self-care processes that most humans are usually capable of performing. Examples of these universal processes are taking in sufficient air, water, and nutrition, preventing exposure to hazards, and promoting development within social groups. As humans develop and encounter illness, injury, or disease, this list grows to include situation-specific self-care processes like seeking medical attention.
The Self-Care Deficit Theory – This theory focuses on situations where a person has become unable to perform continuous self-care. Orem coined these five methods of assisting patients who are unable to tend to their own self-care needs:
taking action for the sake of the patient
providing patients with guidance
providing patients with support
providing patients with an environment that promotes personal development
teaching patients how to cope with obstacles they may potentially face in the future
The Theory of Nursing Systems – Within this theory, three systems are used to identify a person's need for nursing care:
Wholly Compensatory Nursing Systems – These systems support people who are entirely unable to care for themselves, and therefore, their well-being is entirely dependent on others.
Partial Compensatory Nursing Systems – In this system, the nurse and patient each play some role in performing personal care.
Supportive-Educative Nursing Systems – The patient is able to perform the necessary self-care activities, but needs active guidance from a nursing care professional.
Theory of Interpersonal Relations
Developed in 1952 by Hildegard Peplau, the interpersonal relations theory highlights the significance of a nurse and patient forming a productive partnership. Nurses become more effective at providing therapy to their patients and nursing them back to good health by building a relationship based on mutual respect for one another. Nursing educators can comprehensively teach their students this useful theory by relaying the following four phases:
Orientation – In the first phase, the nurse helps the patient become engaged with the treatment process by providing them with information and answering any questions.
Identification – This phase is entered once a patient begins expressing their feelings to the nurse, effectively decreasing the patient's feelings of helplessness.
Exploitation – At this point, the patient allows themselves to become more dependent, fully utilizing the services being offered by their nurse or other health care representatives.
Resolution – During the final phase, the nurse and patient work to dissolve any professional and therapeutic relationships that have formed, as the patient's need for nursing care has ended. This step is a critical aspect for a patient to maintain a healthy emotional balance.
As new nursing theories are developed and old theories are expanded, nurse educators gain more cognitive tools that are essential for helping nurses and nursing students ensure quality patient care. Through a Master's of Science in Nursing program, nurse educators can advance their understanding of such theories, as well as develop the skills needed to become leaders within the nursing field.

Learn More
Norwich University has been a leader in innovative education since 1819. Through its online programs, Norwich delivers relevant and applicable curricula that allow its students to make a positive impact on their places of work and their communities.
Norwich University's online Master of Science in Nursing program helps students hone their knowledge and skills to assume leadership positions in healthcare systems, nursing informatics or nursing education. The program aims to develop students who could take a role in shaping health policy, in educating other nurses and health care professionals, and in providing advanced care to their patients. Norwich's online nursing program coursework has been developed based on guidelines by the American Association of Colleges of Nursing, and the program is accredited by the Commission on Collegiate Nursing Education.
Recommended Readings:   
The Dynamic Growth of the Nursing Profession   
Leading Nurse Team Through Change   
How Nurse Leaders Combat Burnout
Sources
Overview of Leininger's Theory of Culture Care Diversity and Universality, Dr. Madeleine Leininger
Phases of humanistic theory: analysis of applicability in research, Text Context Nursing
Virginia Henderson's Nursing Need Theory, Nurseslabs
Integrating Nursing Theory and Process into Practice; Virginia's Henderson Need Theory, International Journal of Caring Sciences
Dorothea E. Orem, Nurseslabs
Dorothea Orem's Self-Care Theory, Nurseslabs
Hildegard Peplau's Interpersonal Relations Theory, Nurseslabs