4 Challenges of Virtual Teams and How to Address Them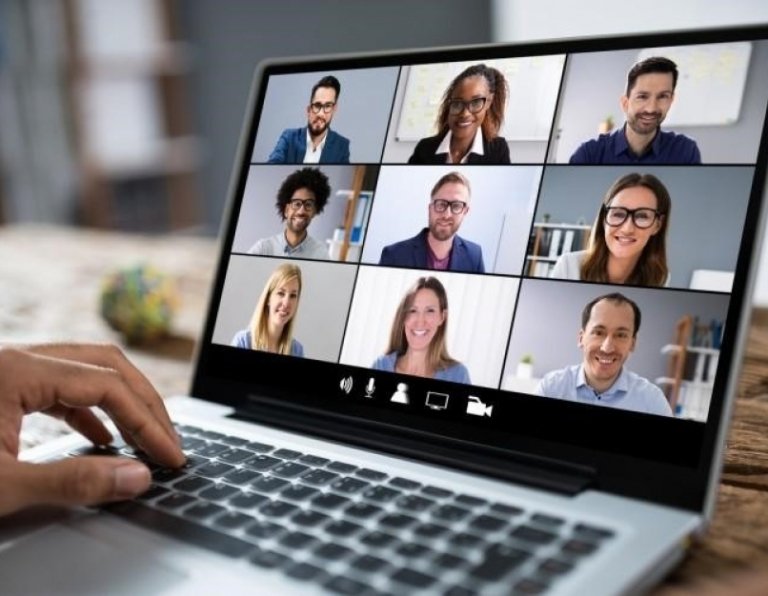 The number of Americans working remotely has trended upward for years, increasing by 91% over the past decade.  The COVID-19 pandemic has accelerated the shift, with the number of remote employees jumping from 3.4% at the beginning of 2020 to 43% by the first week of April 2020, according to the Gallup
This dramatic shift presents challenges to the leaders of these now remote teams. To remain productive in virtual working arrangements, business leaders must apply team building, communication, organizational and other skills to foster successful team cultures.
 
Developing Cohesive Virtual Teams
One of the fundamental challenges of leading virtual teams is fostering team unity when employees work apart. Studies show that teams working in separate locations experience lower levels of trust and higher levels of conflict than employees working together.  Many remote working issues stem from communication hurdles.
These issues can result in incomplete projects, missed performance goals, lost sales of hundreds of thousands of dollars as well as less-tangible drawbacks such as stress and low morale, according to an Economist survey. Conversely, successful virtual teams are often more efficient and engaged than in-office teams. Surveys show remote employees report higher job satisfaction.
The COVID-19 pandemic heightens the importance of cultivating cohesion among remote teams. In addition to managing workloads, at-home employees may have issues relating to childcare or their physical and mental health. Now more than ever, team leaders need to promote a collaborative and balanced work environment.

The Four Common Challenges of Virtual Teams
While every business is unique, institutions with remote staff share common challenges. Issues may fester longer due to the isolated nature of remote work. If not recognized and resolved, they can derail team cohesion and impact the entire organization.
Consider the most common challenges that virtual business leaders face.
1. Poor Communication
Many digital tools help remote teams stay connected; but, these tools can lack the personalization of face-to-face interaction. Text-based communication, such as email and text messages, lacks body language, tone, and other subtle nonverbal cues that workers receive from the in-person conversation, increasing the likelihood of misinterpretation. Team members may be more reserved on digital channels and less likely to participate in meetings or reply to emails if working remotely.
2. Delegation Issues
Communication failures also confuse staff responsibilities. Leaders must delegate assignments, being careful to avoid misinterpretation and inference. Confusion over who's doing what and when risks upsetting team unity. Leaders also must avoid the temptation to micromanage their virtual teams, knowing when to take a hands-off approach and trust their employees. They must balance the need to set clear expectations and trust that they'll be met.
3. Work Ethic Differences
Evidence exists that some people work harder in office environments where they're surrounded by others, a phenomenon known as "social facilitation," according to an article in the journal SN Applied Sciences. Others may ignore requests or delay responses in a virtual setting. If employees perceive that coworkers aren't putting in as much effort as them, it can cause distrust, disrupting the team and derailing projects. Team leaders must remain vigilant in assessing team members' work and providing ongoing feedback to address problems.
4. Lack of Personal Connection
Remote workers can often feel isolated, that can create a degrading effect on team unity. A lack of face-to-face contact may lead to lower team cohesion and a lack of rapport between team members. Spontaneous, informal communication—chatting over coffee or in a hallway—has shown to reduce conflict.  However, itis hard to replicate in a virtual setting.

The Role of Business Leaders in Supporting Virtual Teams
Effective leadership is vital to overcoming the challenges of virtual teams. The best team leaders are good at building relationships between team members; F, that can be difficult in a remote work setup. Clear and consistent communication is essential as regular interactions between leaders and staff increase trust and engagement. Creating structure in the form of a daily check-in in which leaders identify goals, recognize achievement, and provide feedback is also essential to providing remote workers with the kind of support that comes more naturally in an office setting.
Fortunately, many tools are available to business leaders in virtual settings including email, instant messaging, audio and video conferencing, and online file-sharing applications. Video conferencing, in particular, is especially valuable as it provides a forum for face-to-face communication where team members can engage in more informal interactions and pick up on nonverbal cues missed when staff members work remotely.
Leaders also must establish communication guidelines, setting expectations for when workers should be online and outlining preferred tools to ensure that team members are on the same page.
Leaders also can overcome the physical barriers of remote work, which can erode team cohesion, by creating opportunities for spontaneous, informal communication through events such as virtual happy hours, coffee breaks, or celebrations for birthdays and other milestones. These activities create a sense of personal and social connection, fostering feelings of being a part of a cohesive team.

Become an Effective Virtual Team Leader
The move to a remote work lifestyle presents challenges to even the most experienced business leaders. By communicating openly with employees, fostering team cohesion, and employing the latest communication technology, leaders can create strong teams regardless of location of staff members.
Individuals interested in excelling as business leaders in today's virtual offices can learn more through Norwich University's online Master of Business Administration (MBA) program. In the Organizational Leadership concentration, students can customize their MBA experience and gain skills needed to overcome the challenges of leading virtual teams.
As the nation's oldest private military college, Norwich has held a leadership position in innovative education since 1819. Through its online programs, Norwich delivers relevant and applicable curricula that allow its students to make a positive impact on their workplaces and communities.
Recommended Readings
Project Management Techniques for Leading the Next Generation of Innovation
A Look into the Future of Project Management
Essential Business Apps to Help Managers Become More Organized
Sources
Remote Work Statistics: Shifting Norms and Expectations, FlexJobs
Today's Virtual Teams: Adapting Lessons Learned to the Pandemic Context, National Center for Biotechnology Information
Challenges and Barriers in Virtual Teams: A Literature Review, Springer Nature
Communication Barriers in the Modern Workplace, The Economist
A Stanford Professor Says Working From Home Makes You Happier and More Efficient. There's Just 1 Catch, Inc.
Want to Create a Fully Remote Team? What Leaders Need to Know, Business News Daily
AMA's Ask the Experts Series Explores Virtual Delegation with Dr. Joseph Reed, American Management Association
9 Challenges of Virtual Teams and How to Solve Them, Cirkus
Virtual Team Leadership Communication, Houston Chronicle
How to Lead a Virtual Team: 5 Keys for Success, CIO